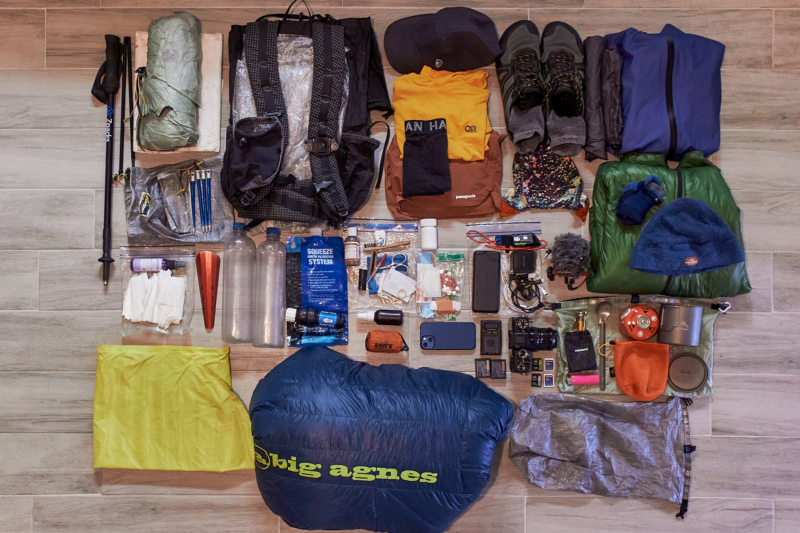 i've slowly lightened my gear. a much lighter trekking pole and a smaller/lighter stove are "permanent" changes. for this hike, i don't anticipate a lot of really cold weather, so the tights and gloves stay home.
trying the xero shoes mesa trail ii. kinda iffy on these. the original insoles slide up my heel and out of the shoe while walking. replaced them with the insoles from my old altra lone peak 5 and those work perfectly. they are exactly the same size. looks like they come from the same mold funnily enough.
i think a different sleeping bag is next on the list to upgrade. i love the mummy style, but i sweat so much while sleeping that the head cover gets really soaked with salt and oil from the sweat. renders it kind of useless on long hikes.
i thought about cold soaking my dinners again. last time i tried this, i was also cold soaking oatmeal for breakfast. i've since switched to just eating a complete cookie for breakfast, so maybe cold soaking dinner only i could do. that would allow me at ditch all the cook stuff. i'll have to try it on some of my overnight hikes.
not much else to dial in. my backpack is already one of the lightest and i've no intention of going to a lighter sleeping pad which would mean carrying the 1/8″ foam again.
base weight:  5561 g / 12.261 lbs (includes 1018 g / 2.244 lbs of camera gear)
full pack weight: 12492 g / 27.540 (2 liters water and 5.5 days of food)
skin out weight: 13512 g / 29.789 lbs (everything loaded onto my body)
spreadsheet form for those that prefer it: 2023 tahoe rim trail gear list
pack
shelter
sleep system
clothing worn
clothing packed
cook kit
hydration
filter | sawyer squeeze
dirty bag | sawyer squeeze bag 1 liter (this bag is included with the filter)
bottles | 2 smart/lifewtr 1 liter bottles
electronics
battery bank | ravpower pd pioneer 20000 rp-pb201
phone | iphone 13 mini with spigen slim fit case
usb wall charger | ravpower pd pioneer 65w rp-pc133 (got this one as it was the one i could find that has the power to output required power from both ports simultaneously to charge powerbank and camera batteries from zero to full in 2.5 hours.)
cords/cables | 2 usb cables and 1 micro-usb to usb-c adapter
zipper bag | freezer – quart
toiletries
other gear