We are just about to put Emet up for sale.  Probably happen sometime in January.  I could ruminate on my feelings about it, but I feel there is little point.  It's the path we're walking at this point and I'll make it for the best.
I still have hopes of, and options for, open ocean sailing.  Just won't be on a vessel that I own.
As is often the case, we had Caroline and Carter over.  I told Caroline that we were going to sell the boat and live somewhere else.
"You're selling the boat?  That is so exciting Grandad!  Can I come visit you where you are going to live next?"  Perspective.
Yes, it is exciting.  Maybe even allow for a more nomadic/wanderer lifestyle.  Who knows.
Jodi and I took the kids to Galveston Island State Park to walk around.  Fortunately, at least right now, they love being outdoors.  As a kid, I absolutely LIVED outside.  I'm going to get back there.  Which is why I look at selling the boat as exciting as well.  Outdoors is my element.  I find peace there.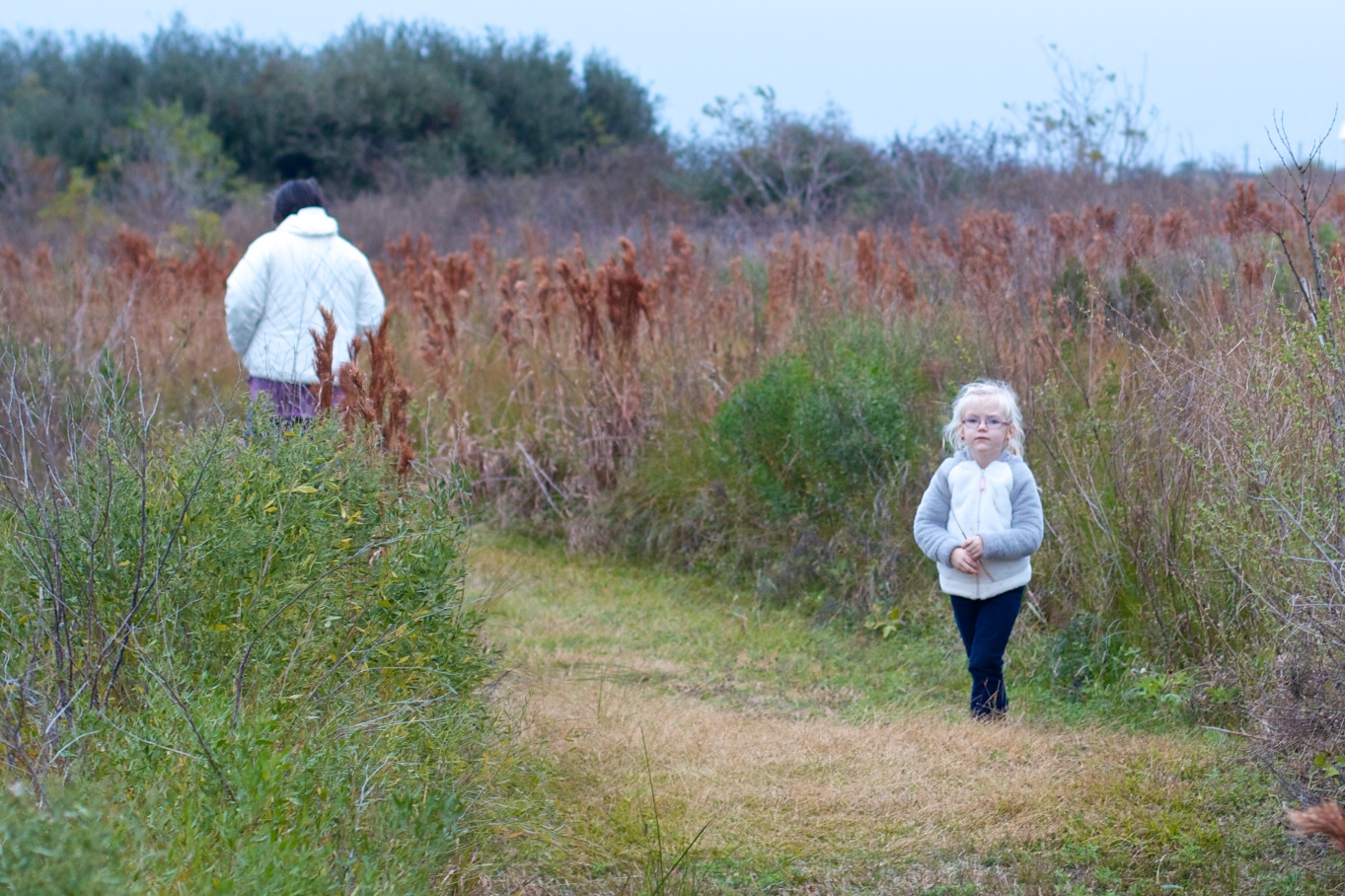 Caroline was waiting on Carter and I.  It was kind of cold and dreary and Jodi was just ready to pack it in.  She was focused on making it back to the car with or without the rest of the party.  ;-)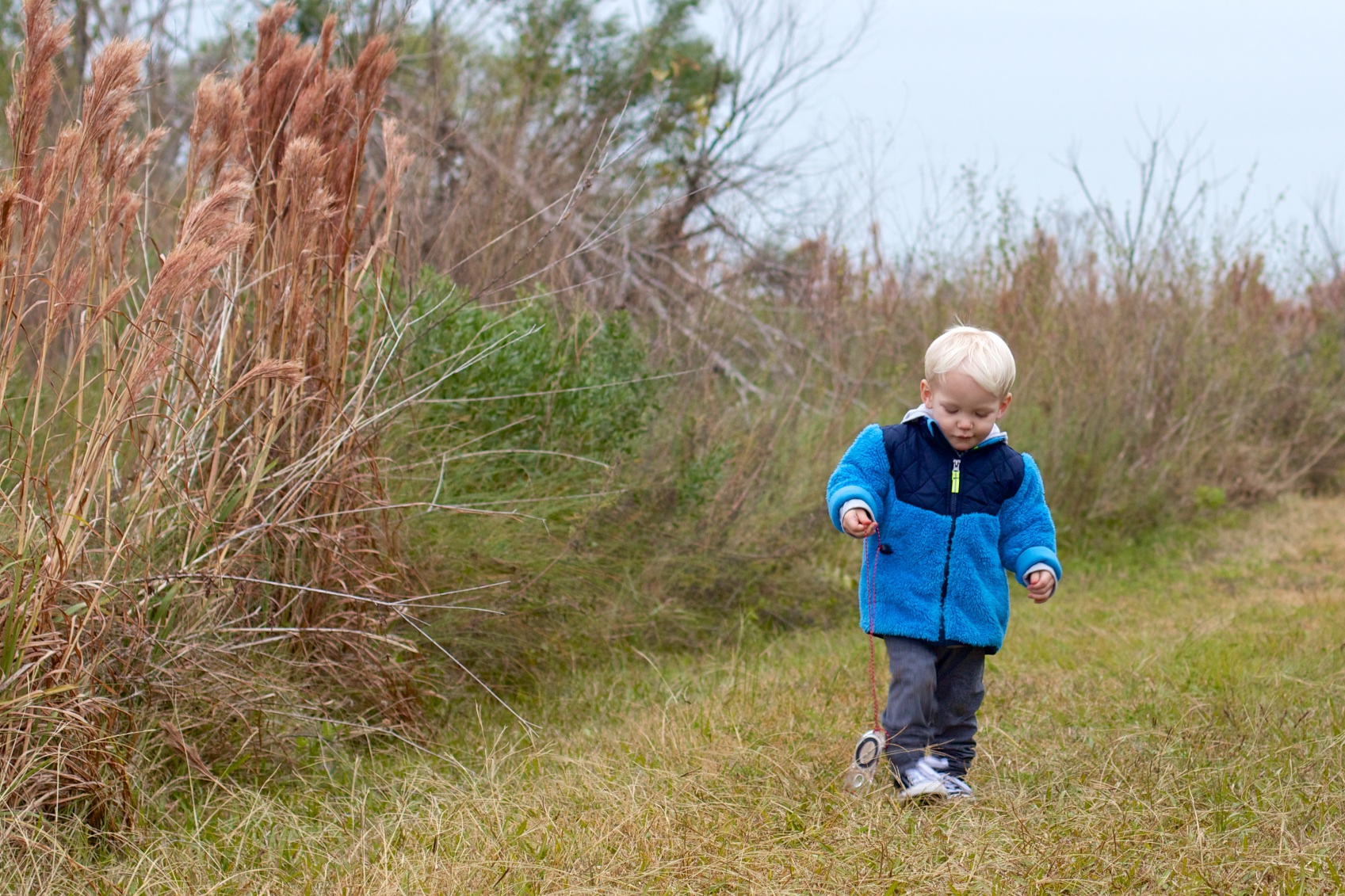 Carter developed a novel new method for using a compass.  I call it compass dowsing.  I'm not so sure it will catch on, but he was able to stay on the trail.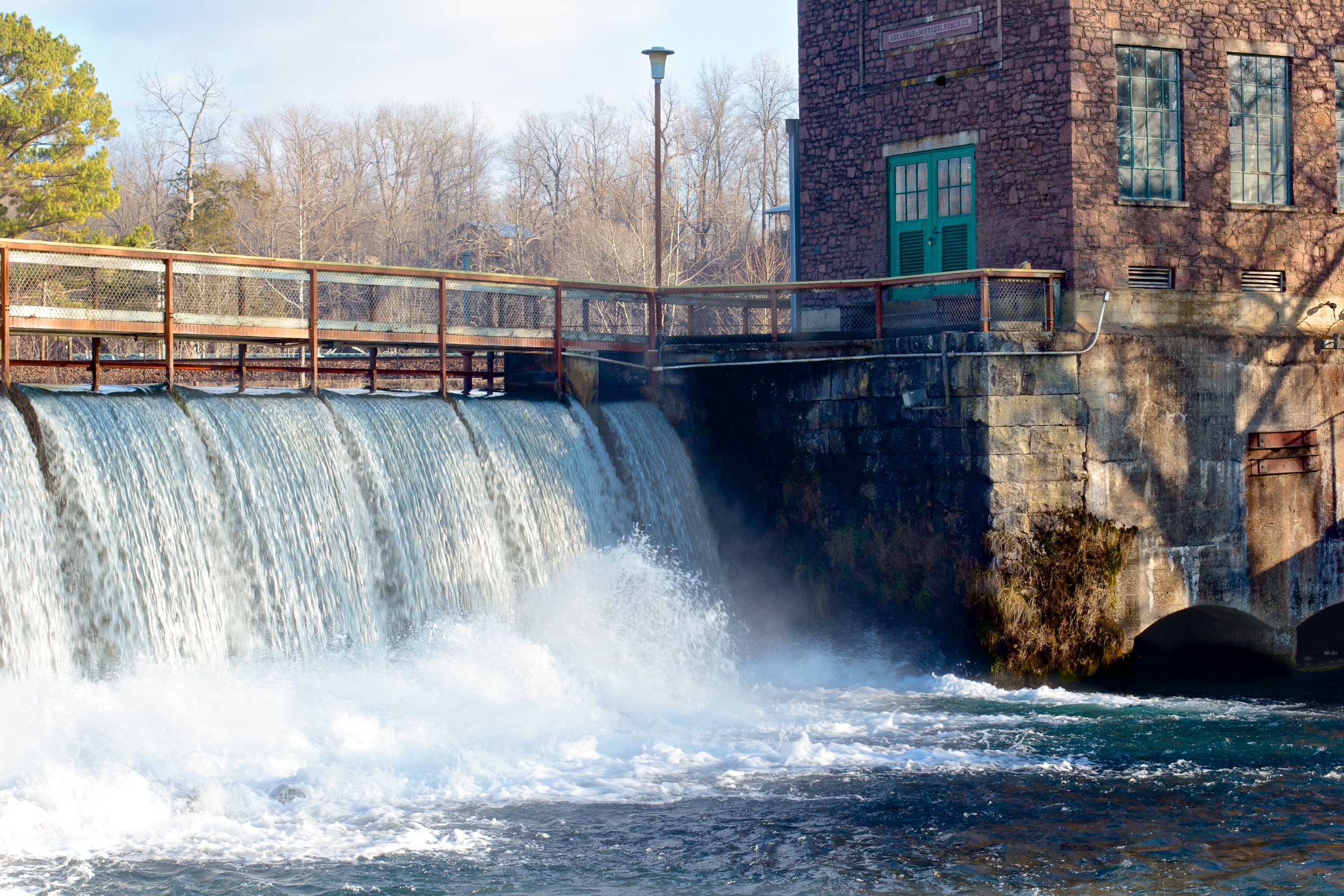 Mammoth Spring, AR
Over the Christmas weekend Jodi and I drove out to Big Bend.  We couldn't do much there as dogs are not allowed in the park/on the trails.  So, we just drove through and looked at the land.  There is a bunch of acreage for sale out near Terlingua.  Some of the pictures looked interesting and it's pretty remote, which is sort of what we are both looking for . . . maybe.
We didn't think or realize that with it being so flat in areas that you could see buildings and other structures for miles and miles and miles.  So, even if one had 20 acres, you could still see everyone around you because there is nothing obstructing the view.
We eventually wound up in Alpine, TX.  There is some beautiful country there.  But, we kind of decided that West Texas, at this point, is not really a permanent location for us.
Jodi then decided that we needed to drive over to Mammoth Spring, AR.  There's some land for sale there as well and it's perfectly situated at our amount/price point target.
Mammoth Spring is a quaint little town named after the super huge spring that sits right at the town's center.  It's the 10th largest spring in the world as far as flow is concerned.  We drove around and loved the area.  The land is on a one lane dirt/rock/gravel road at the top of hill/mountain and is wooded.  Again, right up our alley . . . maybe.  And cell phone service is zilch!  What a wonderful surprise!  Mammoth Spring is the start of the Spring River and this river is clear and cold.  There are some shops set up along it that rent canoes and small cabins and such.  So, it's kinda outdoorsy, but much less so than Colorado, and not as busy as say New Braunfels.  As the town sits right on the border of Missouri, we drove around there as well.  It was such a pleasure to drive on two lane back country roads.  I have come to abhor, detest, and loathe driving on freeways and roads in and within 200 miles of Houston.  I utterly can not stand it any longer.
Some months ago, as I was pondering what I wanted to be when I grow up since I'm not going to be a sailor, I thought about how much time I spent truly outdoors as a child.  I camped, but never really backpacked.  So, just like when I thought about sailing, I started reading.  Ultra-long distance hiking?  Now, that's right up my alley . . . maybe.  I absolutely enjoyed the marathons.  I had even started training for a 50 miler before we moved Emet to Harborwalk.
That's now my new heading.  Hiking.  And remarkably, there are even some livelihoods available as a professional hiker/backpacker/backcountry camper.
And just like sailing, there is a lot for me to learn.  I suppose that's really the adventure:  the learning.  And as the Transcendentalists believed, there is truth to be learned in nature.
I downloaded (yes, legally through iTunes) and Jodi and I watched Mile Mile and a Half.  It was good. I can't wait to get to see and experience some of the views first hand.  I listened to a presentation by a professional adventurer that lives in Colorado and he said, though he admitted he was reluctant to say it, that California has the best mountains and scenic views in the lower 48.
Jodi and I also found an acre or so in the Sierra Nevadas that was in our price point.  We've haven't driven out to visit it yet.  And I've mentioned to her that I'm not really of the mindset yet that I want to "own" land.  I'll actually feel a sense of relief once we sell Emet and essentially own nothing.  I'm beginning to feel that "owning" something is like an anchor.  It kind of sets you in place.  That's not to say that we don't need a "home base".  I'm just not sure I'm really in the mood to set up a "permanent residence".  Jodi, on the other hand, is thinking about all the decorating and furniture arranging/re-arranging, essentially nesting, she can do.  I'm thinking about all the crap that's going to need to be built and maintained.
What do I know, however?  4 billion Romans can't be wrong, right?
Back in the hiking vein, there's an outdoor code of ethics called Leave No Trace.  The philosophy, essentially, is to visit nature and leave her as undisturbed as you possibly can.  If one looks at the principles on a microscopic level, some of them can appear ridiculous:  pack out banana and orange peels for instance.  They're natural and biodegradable, right?  Yes, but, if every single visitor to the National Park System were to throw all their banana and orange peels on the ground, they would essentially become litter degrading the views and the areas.  They don't decompose overnight.  Additionally, not all areas have a high level of bio-activity, so decomposition could take a really long time.  So, the idea is to work at the microscopic level with thoughts of the macroscopic level.  In other words, work as individuals with the really big picture in mind.  Who wants to hike the John Muir Trail and have the scenic vistas spoiled by a trail of banana peels and apple cores?
LNT is certainly something that integrates with my own personal beliefs:  love nature and preserve her for everyone.  I think it's a pretty good life philosophy as well.