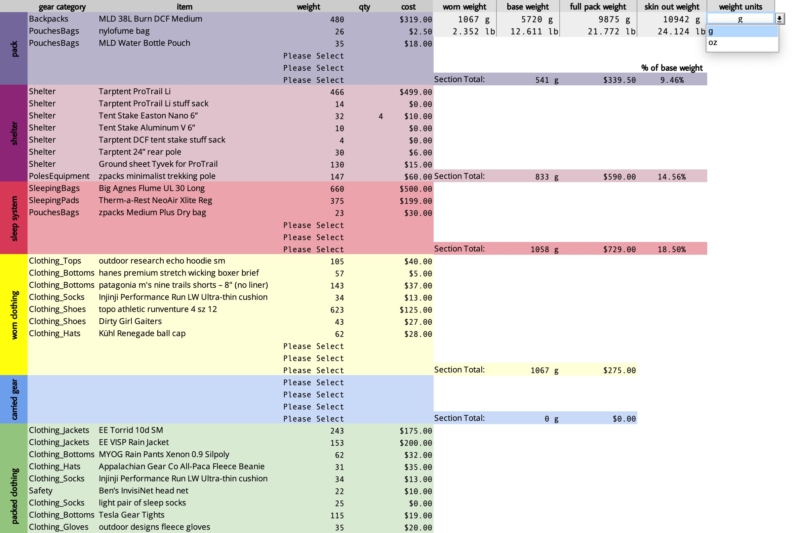 the funny thing about spreadsheets is that they never seem to be finished.
i can't say that libreoffice is the most user friendly and bug free piece of software that i've ever used, but i've had issues with apple numbers, microsoft excel, and a couple others.
that said, it has filled the need.
its functions allowed me to create named ranges (arrays of data) from which i created the drop down picklists. don't expect the hiking tab to work properly if loaded into another spreadsheet application. google docs does a fair job of reading the values and formatting. i expect that excel would choke on/not recognize the named ranges. i tried apache openoffice and it did not work.
conditional formatting was used to have the units appear next to values and still have the ability to use the value as a number in formulas. it's easy to concatenate a letter to end of the value, but then mathematical functions don't work without some additional tinkering.
here is version 1.5 of my gear checklist. i've simplified a few things and "fixed" some other things.
use as you will. modify, copy, redistribute, share, etc.
have fun.
from this website: hiking gear checklist v1.5 (zip file)
from google drive: hiking gear checklist v1.5