Caroline's 4th birthday was celebrated this past Saturday.  It was a small affair, but she didn't seem to mind or care.  She had cupcakes and some presents to open.  I suppose had she known any different, she might have wanted more or better, but she didn't and it was a wonderful time.  I'm the same way.  I don't really care for big affairs.  I think the highlight of her day was knowing that she was getting to go to the boat to spend the night.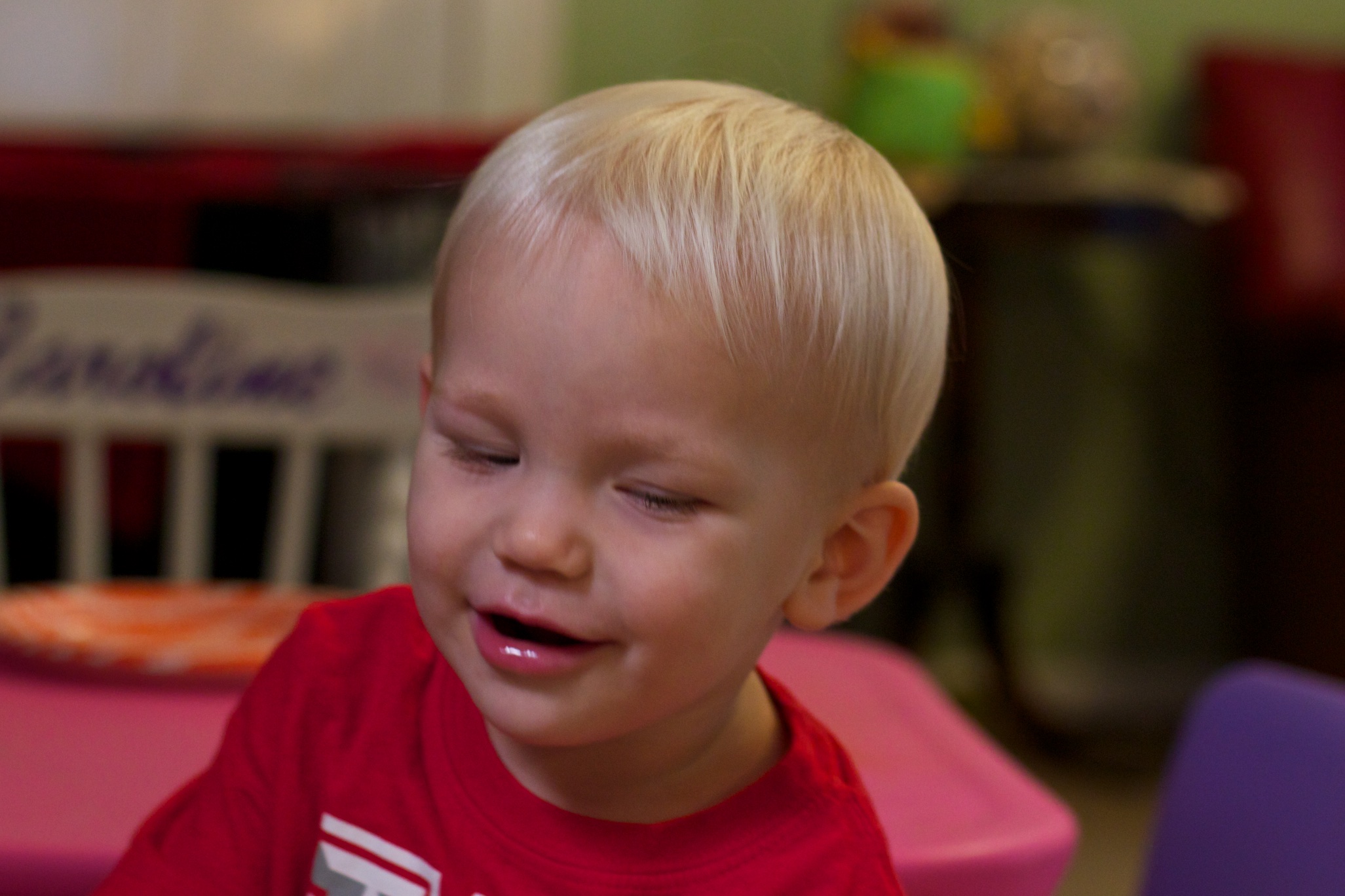 "Here's my camera, Grandad.  Take a look.  It's Ariel."  Her look in this photo says, "I know it's not real like yours, Grandad.  But, it's the only camera I've got."  
After the party, we took both the kiddos to Emet to spend the night.  We told them that we had a road trip planned for tomorrow, which was Sunday.
"Want to go on a road trip?" I asked.
"Sure," Caroline responded.
Sunday morning rolled around and I almost always leave the breakfast menu up to her.
"What would you like for breakfast?"
"Pancakes!"
We have pancakes a lot when they come over.  It has gotten that Jodi rolls her eyes whenever the word "pancakes" rolls out of anyone's mouth.
"Would you like blueberry pancakes?"
"Sure!"
I had posted a pancake recipe that was eggless.  That recipe is OK, but I have mixed results with it as far as the pancake texture goes.  I think it has to do with the freshness of the baking powder.  Here's the "go-to" recipe for pancakes if you want excellent, fluffy, delicious, and melt-in-your-mouth pancakes every time.  It has vinegar in it, but just go with it.  Don't ask any questions.
I added about 3/4 cup of fresh blueberries to the batter.  Here's a pic of the pancakes.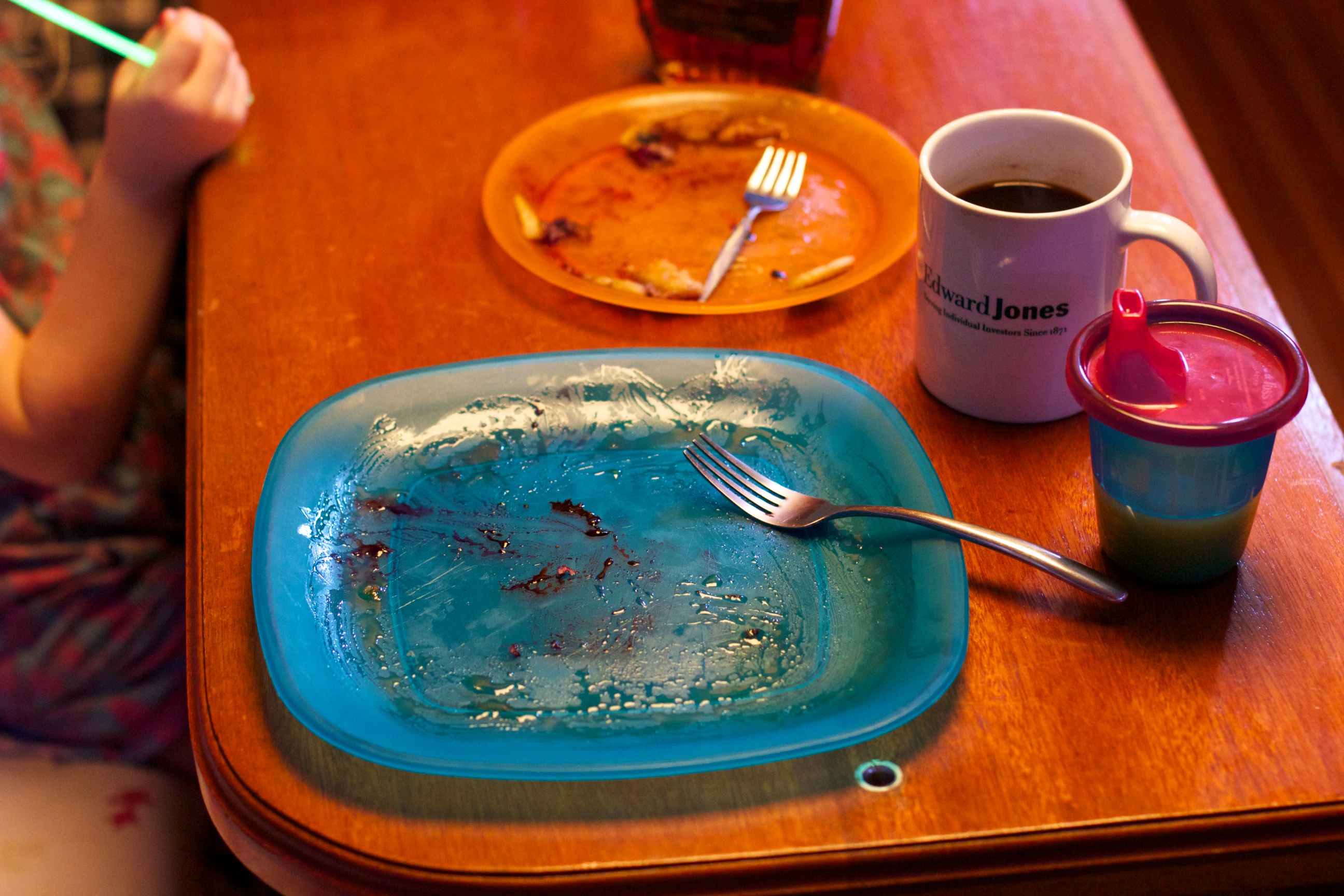 Sorry, they didn't last long.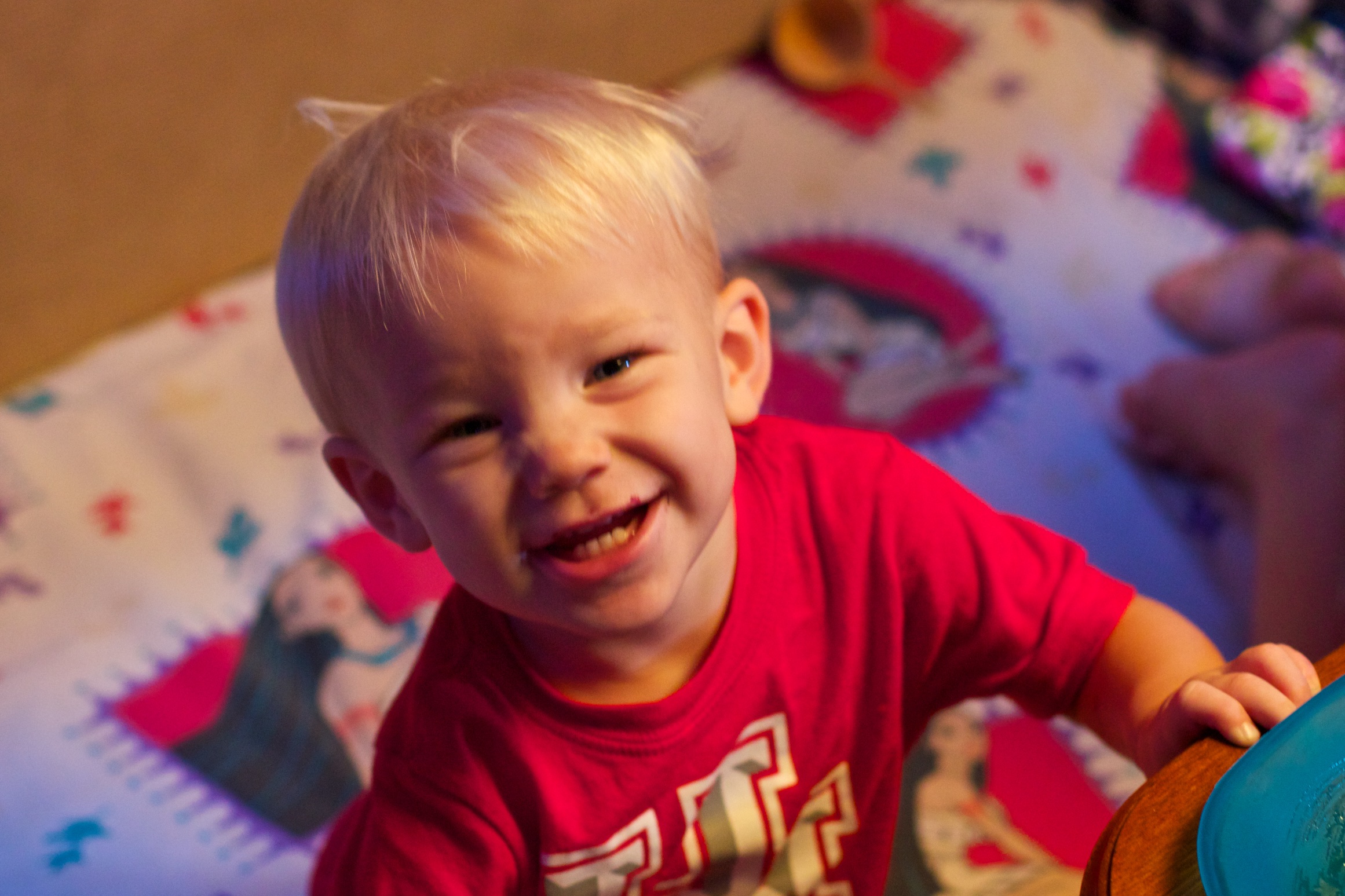 Neither did the blueberries for that matter.  Caroline ate pretty much the whole container save what was used for the pancakes.

After breakfast, we all cleaned up and loaded up for our road trip.
Jodi had picked out a piece of property that's for sale in Colmesneil, Texas to go look at.
We needed to stop for lunch on the way, so we asked Caroline what she would like.
"Spaghetti."
"You want spaghetti?  Are you sure?", I asked.
"Yes," she responded.
"Well, we'll see what we can do about spaghetti, but I'm not sure we'll be able to find a place around here."  We were getting close to Livingston.
Jodi got on the internet and found Joe's Italian Grille and Restaurant .  It's Livingston, so we weren't expecting much.  That's not to say that Livingston WOULDN'T have a good restaurant, it's just that it's small town East Texas and we are from East Texas.  So, you know, we just didn't get our hopes up.  As we came to the parking lot, the place was absolutely packed.  I mean literally.  There were less than a handful of available parking spaces in a lot with probably 100 spaces.  The other businesses were all closed, so it pretty much meant it was all Joe's patrons.
We walked in and couldn't quite figure out the protocol for being seated.  The place was packed.  We didn't see an empty table or booth and there was no sign saying "Wait to be seated."  There was a register at a counter at the back part of the dining room with a couple of what appeared to be waitresses.  We meandered over and the girl behind the counter asked if we were eating in or getting it to go.  When we told her we were eating there she said, "Let me see if I can find a seat for you."  She got a booth cleaned and we sat down.
We ordered garlic bread and French fries as appetizers.  Who doesn't order French fries at an Italian joint?  Caroline got spaghetti with marinara sauce and we ordered a 14″ black olive pizza.  The appetizers arrived and the garlic bread was . . . not the greatest I've had.  I can described it as frozen rolls cooked and then basted with melted butter and sprinkled with parmesan cheese.  About what I had originally imagined we would receive.  Edible, but certainly not great and only kindly labeled as good.
Then the pizza and spaghetti got to the table.  Maybe the garlic bread was an intentional ploy to set low expectations so that the entrees would be great?  If so, it worked.  The marinara sauce on the spaghetti was awesome.  The spaghetti itself was perfectly cooked.  Caroline was tearing it up.  Carter had me shoveling it in him at a rate that I could barely keep up with.  The pizza was equally delicious.  The sauce was spectacular.  Not the typical "tomato sauce" pizza sauce.  It was more like crushed and pureed tomatoes and the flavor was beyond great.
As we left, I told Jodi, "We need to move up here just because of the pizza."  She laughed and said, "I was just thinking the same thing!"
We drove the 40 minutes or so to look at the property.  The drive reminded me how pretty East Texas can be.  We arrived and the property was OK, but was basically a low spot among three hills.  It was clear that when it rained it got soggy.  We decided to just drive around the area and see what else was around.  As we drove down one of the roads, there was a one lane gravel path off it with a sign that said "Frog Pond Lake" and right next to it a sign that simply said "For Sale by Owner."  Interesting. We turned around and went exploring.  The first thing on our left was a house with "No Trespassing" signs nailed to all the trees by the driveway with hand written signs below them:  "Enforced with deadly force Texas Penal Code blah blah blah."  I looked at Jodi and rolled my eyes.  We kept driving.  As we looked at the small homes/cabins, we caught views of the pond.  Remarkable.  Quaint, cozy, wonderful.  We finally found the property that was for sale by owner.  The gate was locked and it was clear that no one lived there.  The sign had a phone number.  Jodi called to see if we could just looked around the property.  From the gravel road, we could not see the pond.  I was really wanting to see what kind of view the small house had and to let the kiddos have a look at the pond as well.  The owner politely denied the request, but offered to have someone meet us in about an hour.  It was getting late in the day and we still had to drive back to Houston.  We had to decline.  But, the price was mentioned and that alone further piqued our interest.  We have an appt to go take a better look this Sunday afternoon.